Big Valley News & Photo
News -
Local
Written by B|V|N Newsroom
Thursday, 18 May 2017 00:00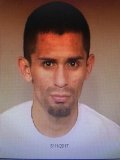 FRESNO - On May 11th detectives from the Fresno Police Department's Northwest District Investigations Unit doing follow up investigation to a theft from a vehicle where sensitive documents of the victim's were taken from their car.
The investigation lead to probationer Randall Law's (25) Fresno apartment. During a probation search of Law's apartment, detectives recovered the victim's documents from Law's apartment.
Read more...
Life - Obits

Written by B|V|N Newsroom

Monday, 15 May 2017 13:23

Benard Robinson (83), also known by many as "Jake" or "BJ", passed away on Thursday, May 11, 2017 in Madera. BJ was a very well-known member of the Madera Community. He was a member of the 2nd Missionary Baptist Church in Madera for many years. BJ was also involved with Kiwanis, the NAACP, Chairman of the Deacon Board, and a member of Morning Star Baptist Church in Madera.

BJ also served as a member on the Madera Unified Board of Trustees for many years. Before his retirement, BJ worked for Vintage Buick as a Parts Manager for almost 40 years. The impact he had on the community of Madera will never be forgotten. In 2007, the Gymnasium at Thomas Jefferson Middle School was named after him.

Read more...

News - Local

Written by B|V|N Newsroom

Friday, 05 May 2017 10:13

COARSEGOLD - Early Wednesday morning Chukchansi Gold Resort and Casino Security notified the Madera County Sheriff's Office that a patron in the casino displayed a handgun to an employee and threatened to shoot someone. It was reported that patron told the employee that someone had spilled coffee on him and he almost shot him for it.

Four deputies responded to the casino and located 21-year-old Donald Pisano of Madera walking on the gaming floor. Due to the information that Pisano was armed, Deputies ordered him several times, at gunpoint, to stop walking and show his hands. Instead, Pisano refused to stop and continued to walk away from the Deputies.


Read more...

News - Sports

Written by B|V|N Newsroom

Wednesday, 10 May 2017 09:02

MADERA - Less than a month after the resignation of Dane Cook, former Madera South High School Varsity Football Coach, the Stallions have a new leader. Matt Johnson, former varsity football coach from Fresno's Edison High School has been hired to lead the Stallion Nation's program.

Johnson, who played college football at the University of Southern California in the mid 80's, was an assistant coach for eight years under former Edison coach Tim McDonald. He also served as lead assistant under "one-year" head coach Ricky Manning. Then lead the Tigers to a 2014 CIF Valley Championship (first Edison championship since 1975) during his four year tenor as Edison's varsity football coach.

Read more...

News - Local

Written by B|V|N Newsroom

Thursday, 04 May 2017 13:27

SACRAMENTO - McClatchy, owner of the Fresno, Modesto and Sacramento Bee Newspapers, today reported a net loss in the first quarter of 2017 of $95.6 million, or $12.60 per share that includes an after-tax non-cash impairment of $76.8 million on the carrying value of the company's interest in CareerBuilder LLC (CareerBuilder). In the first quarter of 2016 McClatchy reported a net loss of $12.7 million, or $1.58 per share.

The company reported an adjusted net loss, which excludes severance and certain other items, in the first quarter of 2017 of $14.5 million, compared to an adjusted net loss of $7.9 million in the first quarter of 2016.

Read more...
«
Start
Prev
1
2
3
4
5
6
7
8
9
10
Next
End
»
Page 5 of 251