Big Valley News & Photo
News -
Local
Written by B|V|N Newsroom
Tuesday, 02 May 2017 14:30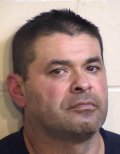 FRESNO - At 12:30 pm on Monday, a Fresno County Sheriff Deputy K-9 handler was in southeast Fresno following up on a stolen car case. While the deputy was in the area of Tulare and Peach Avenues, he saw a vehicle matching the description of the stolen car.

As he began to follow the Nissan Altima, the driver (later identified as 42 year old Ricardo Mendoza of Fresno) sped away at a speed of up to 70 mph, weaved in and out of lanes and ran a red light. The deputy began to pursue the suspect and radioed for other patrol units in the area to assist him.

Read more...
News - Sports

Written by B|V|N Newsroom

Tuesday, 02 May 2017 00:00

FRESNO - Fresno State Athletics announced the unveiling of the Bulldog Pass on Monday, a new mobile ticketing option exclusively available for Fresno State Young Alumni and Fresno State Faculty/Staff.



The Bulldog Pass allows fans to select from four different packages and guarantees admission to every regular season home game or match for the sports included in the selected package. All passes represent at least a 25 percent savings; the larger the package, the greater the savings. Fresno State will only be offering a limited number of tickets through the Bulldog Pass, so fans are encouraged to purchase quickly.

Read more...

Entertainment - Restaurants

Written by B|V|N Newsroom

Friday, 28 April 2017 20:02

RESTAURANT REVIEW - If you are a true sushi lover this is not the sushi you are looking for. Opening Friday in Madera in the Market Place Shopping Center is SUSHI LITTO, a Sinaloa Style Sushi and Seafood Restaurant. Sinaloa Sushi hails from the Sinaloa Region of Mexico on the west banks of the Gulf of California. This is not your traditional Japanese Sushi that you might be used to.

My wife and I decided to give the place a try on their opening night. Within two minutes of sitting down the restaurant received the three strikes that it would normally take an entire evening to find, if I even find them at all. Strike one, the floor was dirty and I had to wipe food off my seat before I could sit down. Strike two, my wife ordered iced tea to drink and was told they don't have it on the menu. She then ordered a Diet Coke and the waitress brought her a rather expensive can of regular "Coke" (no fountain drinks). Strike three was when I asked the same waitress if there were any traditional Japanese rolls on the menu to which she answered, "All of them."

Read more...

News - Local

Written by B|V|N Newsroom

Monday, 01 May 2017 00:00

FRESNO - On April 5, 2016, at approximately 2:39 pm, Fresno Police Department dispatch received a 911 call of a deceased subject lying behind the dumpster near the Starbuck's parking lot at 1100 "U" Street. Patrol Officers arrived on scene and found a male victim later identified as John Holiday, a 51 year old transient male, lying on the ground inside a concrete enclosure for trash bins. Holiday was pronounced deceased on scene and was found to have been strangled and stabbed.

Homicide Investigator's worked extensively on this case over the past year and spent dozens of hours following up on potential leads in the case. Through evidence collected at the scene, during the original homicide investigation, a possible suspect's name surfaced. The possible suspect was identified as 28 year old Norberto Cortez, a transient living in the Fresno area.

Read more...

News - Local

Written by B|V|N Newsroom

Tuesday, 18 April 2017 14:47

FRESNO - The man who allegedly killed a security guard at a Motel 6 on Blackstone Avenue in Fresno last week has struck again, this time killing three more before police take him into custody.

Kori Ali Muhammad (39), also know in the area as "Black Jesus", was taken into custody after shooting and killing three people Tuesday. According to Fresno Police Chief Jerry Dyer the shooting were random.

Read more...
«
Start
Prev
1
2
3
4
5
6
7
8
9
10
Next
End
»
Page 6 of 251