Big Valley News & Photo
News -
Glenn Reitz Murder
Written by Jack W Porter, Jr.
Thursday, 28 March 2013 21:33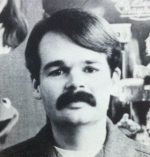 AN UNSOLVED MURDER IN MADERA: Part 5
MADERA - The Madera Police Department looked into several theories of what happened that March night in 1985. All in an effort to explain the death of Glenn Reitz, the head of the Thomas Jefferson Junior High English Department.
Local bars and truck stops were descended on by detectives seeking out information. Local people were interviewed as to their possible involvement in the killing. There were even moments when it seemed plausible that Reitz could belong with the lists of other victims killed by murderers that some may identify as serial killers.
Read more...
News - Local
Thursday, 28 March 2013 11:23

MERCED - Two Merced men have been arrested in two separate child pornography investigations. Police arrested Christopher Romero (21) and Dennis Lee Kowalkowski (48) at their residence after several months of investigation.

Detective Jeff Eastman of the departments High Tech Crimes Unit was notified that approximately 25 files were being downloaded to a computer with an IP address coming back to the suspects residence. The arrest occurred Tuesday at Romero's home.

Read more...

News - Local
Wednesday, 27 March 2013 13:47

CHOWCHILLA – Madera County Sheriff John Anderson announced the passing of a respected citizen volunteer and valued friend. COP Gerald Kusa, known to his colleagues and friends as Jerry, died Suddenly this past Sunday. Kusa joined the Madera County Sheriff's nationally recognized Citizens On Patrol unit in October 2011.

His beat, primarily Chowchilla, would often extend beyond that part of the county into other sections on the Valley floor and even taking him to perform assignments in the foothills of Eastern Madera County.

Read more...

News - Local
Wednesday, 27 March 2013 13:53
Madera County – Sheriff John Anderson announced the arrest of a Madera man wanted in connection with a vehicle theft case – the same vehicle caught on tape ramming into the front of the 22-Mile House earlier this month.

Deputy Luis Padgett captured 23-year old Abel Andrew Ramos, who was armed with a loaded gun when Deputy Padgett took him into custody.

Read more...

Life - Obits
Tuesday, 26 March 2013 05:43

Mary "Cruz" Chairez (84), a native and lifelong resident of Madera, CA passed away Friday, March 22, 2013 at a Madera hospital. "Cruz" started working in the flower business in 1946 and started Plaza Flower Shop in 1968.



She was a member of St. Joachim Catholic Church, the Y.L.I. and a former life member of the Soroptimist International of Madera. Cruz was the recipient of the Madera Chamber of Commerce "Lifetime Achievement Award" and "Woman of the Year" from the Y.L.I.


Read more...
«
Start
Prev
1
2
3
4
5
6
7
8
9
10
Next
End
»
Page 8 of 66