Big Valley News & Photo
News -
Local
Written by B|V|N Newsroom
Thursday, 09 March 2017 09:31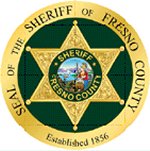 FRESNO - On Monday, March 6th, deputies with the Fresno County Sheriff's Office Civil Unit will assist Fresno County Public Works and Environmental Health with a homeless encampment cleanup operation. It will occur on two pieces of property located near the intersection of W. Dennett Ave. and N. Lafayette Ave. in Fresno.

The encampment has been growing during the last year and the Sheriff's Office has received many complaints from local residents and the property owner. There are approximately a dozen people illegally occupying the properties at any given time.
Read more...
News - Opinion

Written by Glenna Jarvis

Friday, 03 March 2017 12:09

EDITORIAL - During the annual legislative conference in Washington D.C., Madera County Supervisor David Rogers let lawmakers and supervisors from across the nation know he means business when it comes to fighting for water storage.

"There is no water shortage," Rogers said when addressing attendees of the National Association of Counties (NACo) this week. "There is a shortage of water storage, and certainly a shortage of common sense water policy.

Read more...

News - Local

Written by B|V|N Newsroom

Tuesday, 28 February 2017 00:00

FRESNO - Early Monday morning Southwest District Midnight Officer John Swanson of the Fresno Police Deaprtment responded to a call of a robbery at the Sands Motel, 1441 N. Golden State. The victim had gone to the Motel with a female and upon entering the room a male exited the bathroom with an AK47 style rifle, demanding his money, taking $300 in cash. Once he did this the victim was allowed to leave, whereupon he contacted the Fresno Police Department, advising of the weapon seen.

Officers arrived and utilizing precautionary measures, surrounded the motel room and called out the potential suspects, detaining them without incident. The victim was able to provide officers with descriptive detail of the weapon and suspects that led to the arrest of the suspects.

Read more...

News - Local

Written by B|V|N Newsroom

Wednesday, 01 March 2017 11:04

MADERA - "Hollywood legend Ed Asner, co-star of the Mary Tyler Moore show, winner of five Golden Globes, Seven Primetime Emmy Awards and a slew of various TV and feature film roles paid a visit to the Madera South High School last Friday to promote and discuss his REELZ Channel Docudrama, "Titanic: Sinking The Myths;" portions of which were filmed in Madera County.




After a lunch at the Vineyard Restaurant with city, county and school district leaders, Mr. Asner met with drama students from Madera South who wish to pursue an acting and entertainment career. He took questions from teachers and students and shared stories from his 60 plus year career in acting.

Read more...

News - Local

Written by B|V|N Newsroom

Wednesday, 22 February 2017 12:41

WASHINGTON DC - NASA's Spitzer Space Telescope has revealed the first known system of seven Earth-size planets around a single star. Three of these planets are firmly located in the habitable zone, the area around the parent star where a rocky planet is most likely to have liquid water.

The discovery sets a new record for greatest number of habitable-zone planets found around a single star outside our solar system. All of these seven planets could have liquid water – key to life as we know it – under the right atmospheric conditions, but the chances are highest with the three in the habitable zone.

Read more...
«
Start
Prev
1
2
3
4
5
6
7
8
9
10
Next
End
»
Page 10 of 251