Entertainment -
Night Out
Friday, 18 November 2011 00:10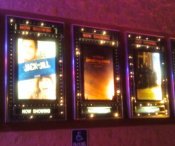 TEN SHOWS A DAY FRIDAY THRU SUNDAY

Madera – All around the country fans of the Twilight Saga lined up to watch the latest installment hit the silver screen at last night, even in Madera. Devotees to Team Jacob and Team Edward began buying tickets last week and lining up earlier Thursday at the Movies Madera to be the first to see the first part of the last book in the series "Breaking Dawn".
| | | | | |
| --- | --- | --- | --- | --- |
| 11:30 | 2:00 | 4:30 | 7:00 | 9:30 |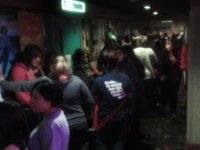 According to theater manager Derek Gran both theaters the movie is playing in sold out for the showing. The movie will be playing ten times a day over the weekend and six times a day during the week. So there are plenty of chances to see if Edward and Bella really get married and what her fate will be.
So before you jump in the car and drive to Fresno, remember the ticket and snack bar prices in Madera are a lot lower than those big chain theaters in the big city.
Tell a friend about Big Valley News
Comment on the Message Board

Click Here to Comment
Don't just sit there, join the conversation! Just register your account to comment and let us know what you think. Have fun, but please keep it clean and stay on topic — inappropriate remarks will be removed. Commenting Rules: (1) Please increase the credibility of your post by including your full name in the body of your comment. (2) If you would not talk a certain way at a public meeting do not do it on BVN (3) Hate speech of any kind, libelous statements or threats to fellow users or others will be rejected and may be grounds for suspending or terminating a users account. (4) Any post on the message board that is SPAM or commerical use will be rejected and the users account will be suspected or terminated.

Look back at rule number two! Read the BVN Terms of Service at
http://tinyurl.com/8mwb3rz