News -
Local
Tuesday, 03 July 2012 09:47
CLOVIS - Police arrested three men for stealing copper wire from 5 boxes in the 600 block of Richmond, the 1500 block of Dartmouth and in the 70 block of Omaha in the subdivision across from Buchanan High School in the Wawona Ranch area.
A resident reported seeing the box near the bottom of the street light pole open Saturday afternoon. Officers canvassed the area to find wire had been stolen from an additional 4 boxes, leaving the neighborhood in the dark.

Sunday night, a surveillance operation revealed the trio came back to the scene where they had tied off wires that they were going to pull. Officers caught the driver of the car, who ran from the scene and ended up in a canal. The other two remained in the vehicle with their burglary tools.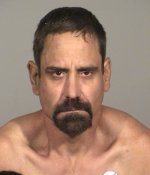 Clovis Police detectives early Tuesday morning arrested 42-year-old Mark Scott of Fresno for conspiracy to commit a felony theft, felony vandalism, possession of burglary tools and resisting a peace officer. Also arrested were 27-year-old Brian Monk of Fresno for conspiracy to commit grand theft, possession of burglary tools, a probation violation and possession of stolen property (copper wire) along with 45-year-old Gregory Presepe of Fresno for conspiracy to commit grand theft, possession of stolen property, possession of burglary tools and 2 outstanding warrants.
Presepe's girlfriend, 43-year-old Deborah Lawson, was also arrested today during the service of one of three search warrants at each suspect's residence. Detectives arrested her for an outstanding arrest warrant and for felony possession of controlled substances.
The three men made off with an estimated $2,500 worth of copper wire from the Clovis neighborhood. Detectives believe they may be linked to copper wire thefts from new homes under construction and from P.G. & E. in the Fresno/Clovis area. The investigation is continuing, and we hope to have an estimate tomorrow on how much it will cost the City of Clovis to repair the damage.
Tell a friend about Big Valley News
Comment on the Message Board

Click Here to Comment
Don't just sit there, join the conversation! Just register your account to comment and let us know what you think. Have fun, but please keep it clean and stay on topic — inappropriate remarks will be removed. Commenting Rules: (1) Please increase the credibility of your post by including your full name in the body of your comment. (2) If you would not talk a certain way at a public meeting do not do it on BVN (3) Hate speech of any kind, libelous statements or threats to fellow users or others will be rejected and may be grounds for suspending or terminating a users account. (4) Any post on the message board that is SPAM or commerical use will be rejected and the users account will be suspected or terminated.

Look back at rule number two! Read the BVN Terms of Service at
http://tinyurl.com/8mwb3rz