News -
Local
Monday, 30 July 2012 11:47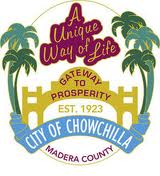 CHOWCHILLA - Union Pacific will be replacing the railroad rails on Robertson Boulevard on August 6, 7, 8 and 9, 2012. Robertson Boulevard will be closed to traffic until the work is completed. Only emergency vehicles will be allowed to cross the tracks via special access.
The Kings Street railroad crossing will remain open during this closure.
All other traffic will be detoured south on Fifth Street to Avenue 24 ½ and then north on Chowchilla Boulevard to get back to E. Robertson Boulevard. The City thanks everyone for their patience during this closure and asks that motorists obey all detours set in place. Check their website at: www.ci.chowchilla.ca.us or City Facebook page for project updates.
Tell a friend about Big Valley News
Comment on the Message Board

Click Here to Comment
Don't just sit there, join the conversation! Just register your account to comment and let us know what you think. Have fun, but please keep it clean and stay on topic — inappropriate remarks will be removed. Commenting Rules: (1) Please increase the credibility of your post by including your full name in the body of your comment. (2) If you would not talk a certain way at a public meeting do not do it on BVN (3) Hate speech of any kind, libelous statements or threats to fellow users or others will be rejected and may be grounds for suspending or terminating a users account. (4) Any post on the message board that is SPAM or commerical use will be rejected and the users account will be suspected or terminated.

Look back at rule number two! Read the BVN Terms of Service at
http://tinyurl.com/8mwb3rz