News -
Local
Saturday, 04 August 2012 02:02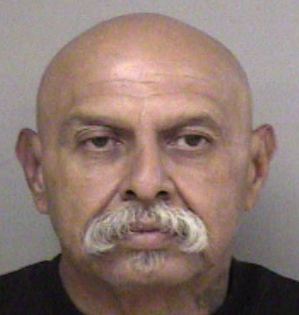 MADERA - A Madera County Superior Court jury convicted Gregory Garcia of Armed Robbery, a violent felony, together with a special allegation for the use of a firearm, and another felony for being a felon in possession of a firearm, according to Michael R. Keitz, District Attorney for Madera County.
On August 23, 2011, Garcia, 54, of Madera, walked into a convenience store in Madera and pointed a gun at the store clerk and demanded money.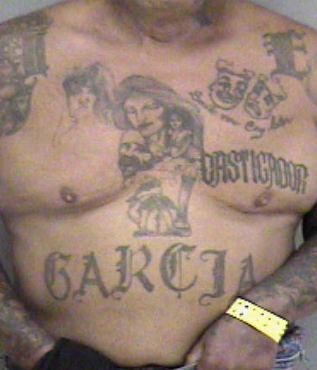 When the victim did not act quickly enough in giving him the money, Garcia pointed the gun at the clerk's 7 month old infant daughter, threatening to shoot her.
The clerk handed the defendant money and he ran out of the store. Garcia was arrested the following day by the Madera County Sheriff's Department.
Because Assistant District Attorney Miguel Valdovinos introduced evidence that Garcia used a gun in the commission of the robbery, Garcia is eligible under the "Use a Gun and You are Done" statute to receive 10 years in addition to the 5 years for the robbery conviction and a separate 5 years for having been previously committed to state prison on 5 separate occasions.
Garcia faces up to 20 years total in prison when he is sentenced on September 11th, 2012, in Madera Superior Court.
Tell a friend about Big Valley News
Comment on the Message Board

Click Here to Comment
Don't just sit there, join the conversation! Just register your account to comment and let us know what you think. Have fun, but please keep it clean and stay on topic — inappropriate remarks will be removed. Commenting Rules: (1) Please increase the credibility of your post by including your full name in the body of your comment. (2) If you would not talk a certain way at a public meeting do not do it on BVN (3) Hate speech of any kind, libelous statements or threats to fellow users or others will be rejected and may be grounds for suspending or terminating a users account. (4) Any post on the message board that is SPAM or commerical use will be rejected and the users account will be suspected or terminated.

Look back at rule number two! Read the BVN Terms of Service at
http://tinyurl.com/8mwb3rz