Life -
Obits
Written by B|V|N Newsroom
Thursday, 19 January 2017 21:57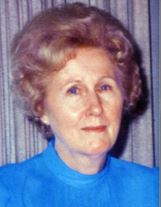 Shirley Stefanelli (95) was born to Blanche and Carl Ruddle in Santa Clara County, California. As a child she and her family traveled throughout the State and Country due to her father's occupation. As a young woman, Shirley used her musical talents, playing saxophone and guitar for the enjoyment of many. During World War II, Shirley served her Country by becoming our family's own "Rosie the Riveter," working at a shipbuilding plant in the Bay Area.
She met the love of her life, Robert Stefanelli, and the two were married at St. Joachim's Catholic Church in Madera on May 23, 1948. Becoming part of the Stefanelli family allowed Shirley to develop and use her culinary talents over the years at numerous family get-togethers and celebrations. Shirley was also an accomplished gardener, as anyone visiting the Stefanelli's home on West Fifth Street in Madera could testify.
Shirley and Bob raised two children: Dennis, born 1953; and Debbie, born 1955. Together, they owned and operated the Reed & Bell Drive-In at F Street and Gateway Drive in Madera for many years.
After Bob's death in 2000, and losing Dennis in 2001, Shirley moved to Santa Maria to be near Debbie and her family. Her gardening talents were put to use at her new home, including planting seeds gleaned from store-bought vegetables which resulted in some interesting produce! At holidays and family celebrations, she was always a part of the festivities, and will be missed.
Shirley finally gave up the good fight, after surviving many serious illnesses over the years, which only seemed to make her stronger. Preceding her were husband Bob, son Dennis, her parents and brother Carl, and the many beloved Stefanelli family members.
Surviving Shirley are daughter Debbie (Michael) Swann and their son Matthew (Amanda), and grandsons Jacob and Benjamin, and daughter Kelly; daughter-in-law Janet Stefanelli and her sons Brian (Sandy) and grandchildren Hana and Blake, and Kevin (Ashley); and numerous members of the Ruddle, Stefanelli, Swann, and Thompson families–cousins, in-laws, nieces, and nephews.
Mass will be celebrated at St. Joachim's Catholic Church, Madera, on Friday, January 20, 2017 at 1:00 pm. Burial at Calvary Cemetery, Madera, will take place after Mass.
Comment on the Message Board

Click Here to Comment
Don't just sit there, join the conversation! Just register your account to comment and let us know what you think. Have fun, but please keep it clean and stay on topic — inappropriate remarks will be removed. Commenting Rules: (1) Please increase the credibility of your post by including your full name in the body of your comment. (2) If you would not talk a certain way at a public meeting do not do it on BVN (3) Hate speech of any kind, libelous statements or threats to fellow users or others will be rejected and may be grounds for suspending or terminating a users account. (4) Any post on the message board that is SPAM or commerical use will be rejected and the users account will be suspected or terminated.

Look back at rule number two! Read the BVN Terms of Service at
http://tinyurl.com/8mwb3rz
Tell a friend about Big Valley News