News -
Local
Written by B|V|N Newsroom
Wednesday, 01 February 2017 15:53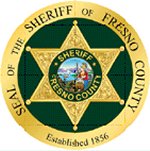 FRESNO - Early Monday morning, a man (later identified as the suspect) made a 911 call to the Fresno County Sheriff's Office to report a group of ten unknown people were inside his home. Sheriff's deputies responded the house located on the 3400 block of East Terrace Avenue in Fresno. Deputies went to the front door and made contact with 45 year old Refugio Alvarez, the man who had called.
Alvarez answered the door holding a handgun and a machete. deputies ordered Alvarez to drop his weapons, but he refused to do so. A deputy deployed their Taser and struck the suspect, but it was ineffective. Alvarez advanced toward deputies while still holding the machete.


Deputies fired multiple rounds from their duty firearms, striking the suspect. Deputies immediately supplied medical aid to the suspect while waiting for additional emergency medical personnel to arrive. Alvarez was then transported to Community Regional Medical Center and died a short time later at the hospital.

There were a total of five other residents at home during the shooting. This included two adults and three small children, none of whom were injured. Deputies never located any possible intruders as first reported by the suspect.

Fresno County Sheriff's detectives are interviewing witnesses and serving a search warrant at the home in order to collect evidence.

The deputies involved will be placed on paid administrative leave. None of the deputies were injured.
Comment on the Message Board

Click Here to Comment
Don't just sit there, join the conversation! Just register your account to comment and let us know what you think. Have fun, but please keep it clean and stay on topic — inappropriate remarks will be removed. Commenting Rules: (1) Please increase the credibility of your post by including your full name in the body of your comment. (2) If you would not talk a certain way at a public meeting do not do it on BVN (3) Hate speech of any kind, libelous statements or threats to fellow users or others will be rejected and may be grounds for suspending or terminating a users account. (4) Any post on the message board that is SPAM or commerical use will be rejected and the users account will be suspected or terminated.

Look back at rule number two! Read the BVN Terms of Service at
http://tinyurl.com/8mwb3rz
Tell a friend about Big Valley News