Life -
Obits
Written by B|V|N Newsroom
Monday, 06 February 2017 00:00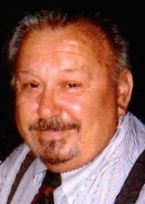 Ken Montanari (82) was born in Madera Ca. on March 30, 1935 to Julius and Della Montanari. Ken passed away peacefully surrounded by his family on February 3, 2017. He was a lifelong resident of Madera and graduated from Madera High School in 1953, where he mastered the art of trumpet playing.

He attended Fresno City College, joined the Marine Corps and served in the Korean War in 1955. He returned to Madera to work in the family business, Monty's Liquor. He owned and ran Monty's Liquor for many years. Following the sale of Monty's he worked as a liquor salesman for Julliard Alpha and Southern Wine and Spirits where he was awarded many top honors for his salesmanship.


He met the love of his life Betty Bandoni in 1957 in San Francisco. The day they met, he told his parents he had met the woman he was going to marry. They were married for 58 years and she continued to be his soul mate until the end. They were blessed with two daughters, Debi and Michelle. Ken was a devoted husband, father, grandfather and friend.

He was a dedicated football coach in Madera for over 35 years, coaching Madera Pop Warner Mustangs and Thomas Jefferson Middle School. During his years of coaching, if a young player was in need of any equipment, Ken made sure that it "showed up" for them to participate in the program, which was paid for anonymously by him. He was more than a coach or a boss to many people, he was a true mentor and in some cases a "father figure" to many young men in Madera.
He was well known throughout the Central Valley as an accomplished musician. He began to play the trumpet at a young age, was a part of the Marine Corps band and performed for many years within California with various bands including the Jerry Venturi Band.
Ken was preceded in death by his parents Julius and Della Montanari, and his sister Elinor "Toots" Filuta.
Ken is survived by his loving wife Betty, daughters Debi and her husband Bill Valorosi, Michelle and her husband Joe Austin, and his two grandchildren, who were his pride and joy, Brooks Austin and Madison Austin, brothers and sisters in-law, many cousins, nieces, nephews and friends.
Recitation of the Rosary will be held at Jay Chapel in Madera Wednesday, February 8, 2017 at 7:00 p.m. A Mass of Christian Burial will be held at St. Joachim's Catholic Church in Madera Thursday, February 9, 2017 at 11:00 a.m. Military Honor's and Entombment will follow at Calvary Cemetery Mausoleum.
Remembrances may be given to: The National Parkinson Foundation, American Cancer Society, or donor's favorite charity.
Comment on the Message Board

Click Here to Comment
Don't just sit there, join the conversation! Just register your account to comment and let us know what you think. Have fun, but please keep it clean and stay on topic — inappropriate remarks will be removed. Commenting Rules: (1) Please increase the credibility of your post by including your full name in the body of your comment. (2) If you would not talk a certain way at a public meeting do not do it on BVN (3) Hate speech of any kind, libelous statements or threats to fellow users or others will be rejected and may be grounds for suspending or terminating a users account. (4) Any post on the message board that is SPAM or commerical use will be rejected and the users account will be suspected or terminated.

Look back at rule number two! Read the BVN Terms of Service at
http://tinyurl.com/8mwb3rz
Tell a friend about Big Valley News