Life -
Obits
Written by B|V|N Newsroom
Friday, 17 February 2017 14:53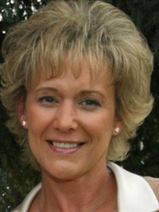 Carol Ann Wilkins Martinazzi (56) was born on March 6, 1960, in Madera, CA. She passed away on February 10, 2017. Carol Ann was a life-long resident of Madera, until moving to Chowchilla a few years ago.

She was a devoted stay at home mother to her two children as they grew up.
Carol Ann always enjoyed time spent at the lake with her family and friends, as well as numerous family hunting trips.

Carol Ann was preceded in death by her mother Judith Ann Floyd. She is survived by her son Chad Martinazzi of Madera, and her daughter and son-in-law Amber and Randy Saulsbury of Wyoming, as well as the father of their children Vince Martinazzi. She is also survived by her father, Carol Wilkins, of Madera, and her three brothers Jeff Wilkins (and his wife Brenda) of Madera, Pat Wilkins of Madera, and Erick Wilkins of Hayward. Carol Ann also leaves behind her aunts Pam Hodges, Dedria Laburada, Sherry Hibdon and Karen Kline, as well as numerous nephews, nieces, and cousins.
A memorial service will be held on Tuesday, February 21st at 10am at Fourth Street Church of God at 222 North N Street, Madera, CA.
Reception to follow at Fourth Street Church of God in Madera, CA.
Remembrances may be made to: Valley Children's Hospital, Attn: Foundation, 9300 Valley Children's Place, Madera, CA 93636.
Comment on the Message Board

Click Here to Comment
Don't just sit there, join the conversation! Just register your account to comment and let us know what you think. Have fun, but please keep it clean and stay on topic — inappropriate remarks will be removed. Commenting Rules: (1) Please increase the credibility of your post by including your full name in the body of your comment. (2) If you would not talk a certain way at a public meeting do not do it on BVN (3) Hate speech of any kind, libelous statements or threats to fellow users or others will be rejected and may be grounds for suspending or terminating a users account. (4) Any post on the message board that is SPAM or commerical use will be rejected and the users account will be suspected or terminated.

Look back at rule number two! Read the BVN Terms of Service at
http://tinyurl.com/8mwb3rz
Tell a friend about Big Valley News