Entertainment -
News
Written by B|V|N Newsroom
Wednesday, 22 February 2017 12:35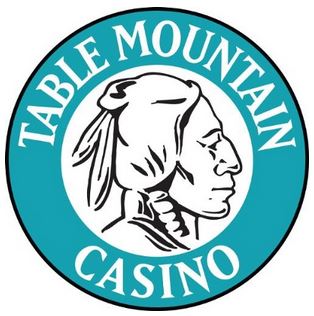 FRIANT -- Table Mountain Casino Player's Club member Raymond, of Visalia, is celebrating Table Mountain Casino's 30th Anniversary as the latest winner of Table Mountain Casino's totally random Massive Cash Jackpot. Raymond won a gigantic $94,471.05 while playing his favorite penny machine, the Choy Sun Jackpots machine!
Raymond has been a member of Table Mountain Casino's Player's Club since 2008, and loves to make the scenic drive from Visalia to Friant. This particular trip was an 'extra' trip, as Raymond had received an 'extra' Free Bonus Play offer from Table Mountain Casino. What a lucky trip this turned out to be, as Raymond walked away with an 'extra' $94,471.05!
Massive Cash is a completely random jackpot and is found only at Central California's Table Mountain Casino. Massive Cash is guaranteed to hit anywhere between $50,000 and $150,000. As soon as it hits, the Massive Cash Jackpot meter starts climbing again, beginning at a whopping $50,000 and growing larger every minute, until it randomly hits again. No winning combination on the slot reels is needed to trigger this jackpot, just luck and playing with your Table Mountain Casino Player's Club Card inserted in your machine.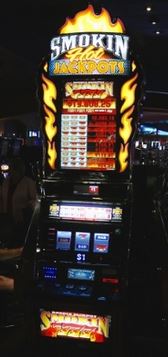 Table Mountain Casino, renowned for being the Local's Favorite Casino, awards millions of dollars every month in jackpot winnings. This past month, over 12 million dollars was won by Table Mountain Casino players. Over TWELVE MILLION DOLLARS in January alone! Just imagine what February will bring to lucky Table Mountain winners!
Table Mountain is excited to continue celebrating their 30th Anniversary. This year-long celebration will be taking place all during 2017. Each month*, on the 30th of the month, there will be a dazzling $30,000 Diamond and Gift Giveaway and the excitement will continue with extra-special concerts featuring award-winning headliners. The 30th Anniversary Celebration will also bring the $300,000 Slot Tournaments, the new Play, Spin, and Win, and many many more chances to win!
Rob Goslin, Table Mountain Casino President and General Manager, said, "Congratulations to Raymond from Visalia for being our latest Massive Cash Jackpot winner. We are so excited to have our winners enjoy everything our 30th Anniversary Celebration has to offer, including Massive Cash winnings. Our guests will be treated to a year-long celebration of fun and winning as our way of saying, 'Thank You," for 30 years of loyalty." Mr. Goslin concluded with a special invitation to, "Come celebrate with us at Table Mountain Casino!"
Comment on the Message Board

Click Here to Comment
Don't just sit there, join the conversation! Just register your account to comment and let us know what you think. Have fun, but please keep it clean and stay on topic — inappropriate remarks will be removed. Commenting Rules: (1) Please increase the credibility of your post by including your full name in the body of your comment. (2) If you would not talk a certain way at a public meeting do not do it on BVN (3) Hate speech of any kind, libelous statements or threats to fellow users or others will be rejected and may be grounds for suspending or terminating a users account. (4) Any post on the message board that is SPAM or commerical use will be rejected and the users account will be suspected or terminated.

Look back at rule number two! Read the BVN Terms of Service at
http://tinyurl.com/8mwb3rz
Tell a friend about Big Valley News