News -
Local
Written by B|V|N Newsroom
Thursday, 09 March 2017 09:35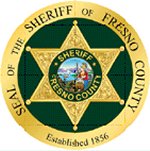 FRESNO - Homicide detectives with the Fresno County Sheriff's Office have booked a 17 ½ year old boy into the Juvenile Justice Center on a charge of murder. His name and photo are not being released due to the fact he is a minor. The District Attorney's Office will determine if the suspect is to be charged as an adult.

On Sunday, March 5th, at around 7:40 pm, Fresno County Sheriff deputies responded to the 2000 block of N. Polk Ave. in Fresno regarding a disturbance. The caller reported a stabbing had occurred at a home. Upon arrival, deputies located 74 year old Lupe Suarez at the home. She had injuries consistent with being stabbed and was unconscious.


Deputies immediately began CPR on the victim until EMS arrived. EMS continued CPR and transported the victim to Community Regional Medical Center where she was declared deceased.

Deputies determined that the suspect was the victim's 17 ½ year old great grandson. He had left the home just before deputies arrived, but then made a decision to return to the house a short time later. The suspect was cooperative and deputies detained him without a problem. A search warrant was executed and a weapon was recovered.

Detectives learned the suspect has been living at this home since November 2016. He moved here from Las Vegas, NV. The Sheriff's Office does not have record of any calls for service at this address involving the suspect and victim.

Anyone with any information on this case is asked to call Sheriff's dispatch at 559-600-3111, Detective Jose Mora at 559-600-8205, Detective Juan Galindo at 559-600-8215 or Crime Stoppers at 559-498-STOP (7867). You will remain anonymous and may be eligible for a cash reward.
Comment on the Message Board

Click Here to Comment
Don't just sit there, join the conversation! Just register your account to comment and let us know what you think. Have fun, but please keep it clean and stay on topic — inappropriate remarks will be removed. Commenting Rules: (1) Please increase the credibility of your post by including your full name in the body of your comment. (2) If you would not talk a certain way at a public meeting do not do it on BVN (3) Hate speech of any kind, libelous statements or threats to fellow users or others will be rejected and may be grounds for suspending or terminating a users account. (4) Any post on the message board that is SPAM or commerical use will be rejected and the users account will be suspected or terminated.

Look back at rule number two! Read the BVN Terms of Service at
http://tinyurl.com/8mwb3rz
Tell a friend about Big Valley News