Life -
Obits
Written by B|V|N Newsroom
Monday, 13 March 2017 11:31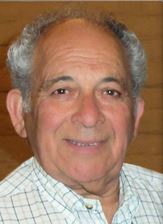 Gilbert Valdez Jr. (81) passed away of a short illness on Tuesday, March 7, 2017. He was a lifelong resident of Madera, and attended Madera High School. Gilbert was a Foreman at Heublein/Canadaigua Wines for 36 years before retiring, and was a former Volunteer Fireman for the City of Madera, and a former member of YMI of St. Joachim's Parish.
Gilbert was a loving Husband, Father and Grandpa. Gilbert was a friend to everyone. He enjoyed visiting with everyone and had a great sense of humor. He will be missed by all.
Gilbert was preceded in death by his son Matthew, parents, Gilbert and Helen Valdez, his brothers Tony and Lupe Valdez, and sister Bina Gonzales.
He is survived by his loving wife Mary of 58 years, son Mark, granddaughter Megan, sisters Mary-Ellen Ayala and her husband Sal, Esther Garcia and her husband Ray all of Madera, and Connie Patterson and her husband Richard and brother Peter Valdez all of Fresno, sisters-in-law Jennie Rodriguez, Anita Molina and her husband Tony all of Madera, Toni Hodson of Florida, and Dolores Overholtzer and her husband Harry of South Dakota. Godchildren Jeff Harris of Florida, Gus Avila Jr. and Angelica Avila of Madera, Jamie Verduzco of Santa Maria, and Monica Trevino of Madera. Also surviving are many nieces and nephews.
Recitation of the Rosary will be on Friday, March 17, 2017 at 10 AM at St. Joachim Church, 401 West 4th Street, Madera, Ca 93637 followed by a Memorial Mass at 11 AM also at St. Joachim Church.
Flowers may be sent to Jay Chapel. Remembrances may be made to The American Cancer Society, 2222 West Shaw Avenue, Suite 201, Fresno, CA 93711, or to the Holy Family Table of St. Joachim's Parish, 401 West 5th Street, Madera, CA 93637.
Comment on the Message Board

Click Here to Comment
Don't just sit there, join the conversation! Just register your account to comment and let us know what you think. Have fun, but please keep it clean and stay on topic — inappropriate remarks will be removed. Commenting Rules: (1) Please increase the credibility of your post by including your full name in the body of your comment. (2) If you would not talk a certain way at a public meeting do not do it on BVN (3) Hate speech of any kind, libelous statements or threats to fellow users or others will be rejected and may be grounds for suspending or terminating a users account. (4) Any post on the message board that is SPAM or commerical use will be rejected and the users account will be suspected or terminated.

Look back at rule number two! Read the BVN Terms of Service at
http://tinyurl.com/8mwb3rz
Tell a friend about Big Valley News