News -
Local
Written by B|V|N Newsroom
Wednesday, 15 March 2017 11:42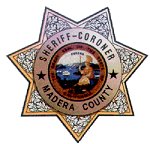 COARSEGOLD - On Wednesday last week, the Madera County Sheriff's Office responded to the report of a missing teenager. Deputies searched several areas where the girl was suspected to be, but were unable to locate her.
On Thursday after some of her personal items had been located near a large pond in the Indian Lakes area. Members of the Madera County Sheriff's Dive Team responded and were able to check a portion of the pond, but had to abandon the search due to darkness. Sheriff's Deputies and Sheriff's Search and Rescue volunteers were also called out to search the surrounding area near the water.
On Friday, Sheriff's Deputies went back to the pond and conducted an aerial search using a Remotely Piloted Vehicle. During this operation, a vehicle was observed under water in a previously unsearched area of the pond. Sheriff's divers responded to the scene and recovered the vehicle. Sadly, they also located the body of the missing girl in the driver's seat of the vehicle. The vehicle was confirmed to belong to the missing girl and she was the sole occupant. At this point, there are no indications that any other people were involved in the death.
The deceased girl has been identified as 16 year old Jenna Borrayo of Coarsegold.
Comment on the Message Board

Click Here to Comment
Don't just sit there, join the conversation! Just register your account to comment and let us know what you think. Have fun, but please keep it clean and stay on topic — inappropriate remarks will be removed. Commenting Rules: (1) Please increase the credibility of your post by including your full name in the body of your comment. (2) If you would not talk a certain way at a public meeting do not do it on BVN (3) Hate speech of any kind, libelous statements or threats to fellow users or others will be rejected and may be grounds for suspending or terminating a users account. (4) Any post on the message board that is SPAM or commerical use will be rejected and the users account will be suspected or terminated.

Look back at rule number two! Read the BVN Terms of Service at
http://tinyurl.com/8mwb3rz
Tell a friend about Big Valley News