Life -
Obits
Written by B|V|N Newsroom
Thursday, 13 April 2017 07:52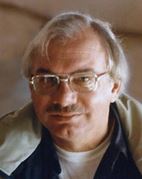 Greg Gleichweit (87) was born on May 10, 1929 to George and Mildred Gleichweit in Madera; he passed away on, April 7, 2017 at the age of 87 in Fresno. He attended Lincoln Grammar School, and graduated from Madera High School class of 1949.
After a course of study at the Brooks Institute of Photography, he began a short career as a photographer. This ended when he enlisted in the Army, and became a Radio Teletype Equipment Repairman. When he was discharged from service, he began repairing radios and televisions, eventually opening his own shop.

During this time, he met his wife, Esther. In the early 60's, he had the opportunity to provide a Public Address System for the Madera County Spring Fair in Chowchilla. After this, he found his calling and started Greg's Sound Service, which he operated for over 30 years before retiring. He provided sound systems of all types for County Fairs and other events, from one end of California to the other. Notable clients included the Los Angeles County Fair at Fairplex in Pomona, the world's largest County Fair; as well as nearly every fair in the Southern San Joaquin Valley. Greg was a long-time member of the Western Fairs Association, and a Blue Ribbon Award recipient.
Greg had many hobbies including Amateur Radio, having been licensed for over 50 years. He was one of the original members of the Madera County Amateur Radio Club, and an over 40 year member of the Amateur Radio Relay League. He was an avid fisherman, enjoying sport fishing in Mexico, Deep-Sea fishing off the California coast, and fishing the lakes of Central California. He also began acquiring and restoring some of the radio models that he serviced when they were new.
Greg is survived by his brother, Dale Gleichweit, son John Gleichweit and daughter-in-law Susan. Greg also leaves behind his grandchildren, Cameron Brock and Samantha Gleichweit.
Graveside service will be held on: Friday, April 21, 2017, 1:00 P.M. at Arbor Vitae Cemetery, Madera, CA
Comment on the Message Board

Click Here to Comment
Don't just sit there, join the conversation! Just register your account to comment and let us know what you think. Have fun, but please keep it clean and stay on topic — inappropriate remarks will be removed. Commenting Rules: (1) Please increase the credibility of your post by including your full name in the body of your comment. (2) If you would not talk a certain way at a public meeting do not do it on BVN (3) Hate speech of any kind, libelous statements or threats to fellow users or others will be rejected and may be grounds for suspending or terminating a users account. (4) Any post on the message board that is SPAM or commerical use will be rejected and the users account will be suspected or terminated.

Look back at rule number two! Read the BVN Terms of Service at
http://tinyurl.com/8mwb3rz
Tell a friend about Big Valley News