Local
News -
Local
Tuesday, 08 May 2012 23:05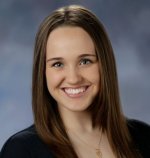 FRESNO - Clovis West High School senior Elizabeth Lanier was notified yesterday by the Daughters of the American Revolution (DAR) that she was the national winner of the DAR Good Citizens scholarship contest which encourages and rewards the qualities of good citizenship. She will receive $5,000 a year for four years of college.
As part of the scholarship application process, Elizabeth was asked to explain how she demonstrated, to an outstanding degree, the qualities of a good citizen including dependability, service, leadership and patriotism.
Read more...
News - Local
Tuesday, 08 May 2012 22:47

MADERA WINETRAIL THIS WEEKEND

MADERA - Ficklin Vineyards will receive California State Fair's 2012 Lifetime Achievement Award for wine industry leadership and contributions to the advancement of California enology and viticulture. This prestigious accolade will be presented in July at the California State Fair Gala at Cal Expo in Sacramento. For the last 17 years pioneering figures in the wine business have been bestowed with this respected award.

Read more...

News - Local
Monday, 07 May 2012 11:19

MADERA

- On Tuesday, May 1st, 2012 Randall Anderson, 60, of Coarsegold was sentenced on 3 felony charges, according to Michael R. Keitz, District Attorney for Madera County.

Read more...

News - Local
Monday, 07 May 2012 07:26

BAKERSFIELD - The California Highway Patrol is on the look out for three individuals in an SUV that opened gunfire at one of their own. Sunday evening a CHP officers was stopped on the westbound shoulder of State Route 178 operating a radar unit and monitoring traffic.

The suspect driving a blue SUV slowed, made a u-turn, crossed the double yellow lines, then re-entered the westbound lanes, traveling the wrong way towards the officer. As the suspect closed in on the officer the left rear passenger fired multiple shots at the officer. The officer, who was struck in the hand and chest, drew his service weapon and returned fire.

Read more...

News - Local
Friday, 04 May 2012 11:31
FRESNO - Last month a male suspect followed a 90-year-old female into the Save Mart store at First and Bullard. While she was shopping, he stole her purse from her cart, and then used her car keys to steal her vehicle from the store's parking lot. Det. Daniel Godwin of the Northeast District Investigations Unit worked with the victim, the store, and the media to broadcast information on this case.


Information received from several citizen tips led Det. Godwin to contact a local parole agent, who confirmed that a wanted parolee named Henry Sahagun was the suspect seen on a video committing the crime.


Read more...
«
Start
Prev
51
52
53
54
55
56
57
58
59
60
Next
End
»
Page 53 of 78
Tell a friend about Big Valley News
Comment on the Message Board

Click Here to Comment
Don't just sit there, join the conversation! Just register your account to comment and let us know what you think. Have fun, but please keep it clean and stay on topic — inappropriate remarks will be removed. Commenting Rules: (1) Please increase the credibility of your post by including your full name in the body of your comment. (2) If you would not talk a certain way at a public meeting do not do it on BVN (3) Hate speech of any kind, libelous statements or threats to fellow users or others will be rejected and may be grounds for suspending or terminating a users account. (4) Any post on the message board that is SPAM or commerical use will be rejected and the users account will be suspected or terminated.

Look back at rule number two! Read the BVN Terms of Service at
http://tinyurl.com/8mwb3rz