Local
News -
Local
Written by B|V|N Newsroom
Monday, 01 May 2017 00:00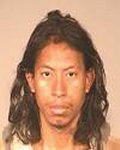 FRESNO - On April 5, 2016, at approximately 2:39 pm, Fresno Police Department dispatch received a 911 call of a deceased subject lying behind the dumpster near the Starbuck's parking lot at 1100 "U" Street. Patrol Officers arrived on scene and found a male victim later identified as John Holiday, a 51 year old transient male, lying on the ground inside a concrete enclosure for trash bins. Holiday was pronounced deceased on scene and was found to have been strangled and stabbed.
Homicide Investigator's worked extensively on this case over the past year and spent dozens of hours following up on potential leads in the case. Through evidence collected at the scene, during the original homicide investigation, a possible suspect's name surfaced. The possible suspect was identified as 28 year old Norberto Cortez, a transient living in the Fresno area.
Read more...
News - Local

Written by B|V|N Newsroom

Monday, 01 May 2017 00:00

FRESNO - On Sunday, April 30th, at 10:17 am, Northwest patrol officers were dispatched to Highway City, 5100 N State Street near Golden State Boulevard, regarding a gunshot victim knocking on a resident's door and asking for help.



Upon arrival, officers contacted a 21 year old white male shooting Victim at Highway City Park, 5140 N. State Street. The Victim was shot with a shotgun as he had numerous shotgun pellets in his back and on the backside of one of his arms.



Read more...

News - Local

Written by B|V|N Newsroom

Tuesday, 18 April 2017 14:47

FRESNO - The man who allegedly killed a security guard at a Motel 6 on Blackstone Avenue in Fresno last week has struck again, this time killing three more before police take him into custody.

Kori Ali Muhammad (39), also know in the area as "Black Jesus", was taken into custody after shooting and killing three people Tuesday. According to Fresno Police Chief Jerry Dyer the shooting were random.

Read more...

News - Local

Written by B|V|N Newsroom

Tuesday, 18 April 2017 14:24

KERMAN - Detectives with the Fresno H.E.A.T. (Help Eliminate Auto Theft) Task Force have booked 34 year old Omar Soto-Lopez and 41 year old Pascual Rodriguez into the Fresno County Jail. Both men face charges of operating a chop shop, vehicle theft and possession of stolen property.

On April 14, 2017, Fresno County Sheriff's deputies were dispatched to a home on the 12000 block of W. Central Ave. in Kerman. They responded to escort a citizen onto the property so they could pick up some of their belongings. The citizen had previous problems with the people living at this location.


Read more...

News - Local

Written by B|V|N Newsroom

Wednesday, 29 March 2017 19:43

FRESNO - At 1:30 am on March 11th, 2017, a robbery involving four young men took place at the ARCO am / pm gas station located at the corner of South Chestnut and East Central Avenues in Fresno. Two suspects entered the store and walked directly to the back where the alcohol is stocked. Each one then grabbed an 18-pack of beer and immediately ran toward the door.

A customer at the counter, acting as a Good Samaritan, grabbed both of them by their shirts to try and prevent them from escaping. During the struggle, one of the young men dropped the beer on the ground. The suspects were able to free themselves and run through the parking lot.

Read more...
«
Start
Prev
1
2
3
4
5
6
7
8
9
10
Next
End
»
Page 7 of 277
Comment on the Message Board

Click Here to Comment
Don't just sit there, join the conversation! Just register your account to comment and let us know what you think. Have fun, but please keep it clean and stay on topic — inappropriate remarks will be removed. Commenting Rules: (1) Please increase the credibility of your post by including your full name in the body of your comment. (2) If you would not talk a certain way at a public meeting do not do it on BVN (3) Hate speech of any kind, libelous statements or threats to fellow users or others will be rejected and may be grounds for suspending or terminating a users account. (4) Any post on the message board that is SPAM or commerical use will be rejected and the users account will be suspected or terminated.

Look back at rule number two! Read the BVN Terms of Service at
http://tinyurl.com/8mwb3rz
Tell a friend about Big Valley News