Local
News -
Local
Written by B|V|N Newsroom
Wednesday, 29 March 2017 19:36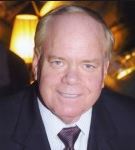 MADERA – Madera County District Attorney, David A. Linn, stated today that the enforcement and removal operations weekly reports which were released last week do not currently reflect the status of Madera County's compliance with federal law. D.A. Linn stated, "As of today, we are definitely not a sanctuary county, in that we are in compliance with ICE requests."
On February 24, 2017, the Madera County District Attorney's Office conducted an "ICE Summit" with two members of Immigration and Customs Enforcement (ICE) of the Department of Homeland Security, including a Deputy Field Office Director, and an Assistant Field Office Director, from the San Francisco field office of the Department of Homeland Security.

Read more...
News - Local

Written by B|V|N Newsroom

Wednesday, 29 March 2017 07:39

FRESNO - On Tuesday, March 28, 2017, Detectives from the Fresno Police Department's Career Criminal Auto Theft Team (CCATT) located an occupied 1997 Toyota Camry driving in the area of Parkway and Olive Avenue.

The Toyota was a reported stolen vehicle out of SE Fresno. Detectives followed the stolen Toyota to the area of Olive and Warren where the male driver was detained after walking away from the vehicle.

Read more...

News - Local

Written by B|V|N Newsroom

Wednesday, 29 March 2017 07:31

New high-speed notification solution for time-sensitive messages and alerts

FRESNO – The Fresno Police Department is proud to announce the launch of our new CodeRED community notification system to send important alerts and time-sensitive messages to residents of Fresno. Along with emergency and critical messages, the CodeRED notification system can also enhance our community engagement via the release of important but non-emergency information ranging from road closures and special event schedule changes, and even include other City of Fresno services.

"Upon evaluating our current notification system and other available options, we chose CodeRED for its innovative features, user-friendly platform, and information security," said Fresno Police Chief, Jerry Dyer. "We're excited to have the ability to communicate with our residents through text, phone, email and social media."

Read more...

News - Local

Written by B|V|N Newsroom

Tuesday, 28 March 2017 11:26

FRESNO - Early Tueday morning a patrol officer from the Fresno Police Department saw a driver in a Toyota Camry at Cheryl/Saginaw refuse to yield for the flashing lights of a school bus as children were getting off of the bus. The driver, later identified as 30 year old Emtwon Joseph James Anderson, refused to yield to the officers code lights when the officer attempted to make a traffic stop on the Camry.



A slow speed pursuit occurred in the area of Shaw and Marty avenues. During the pursuit, there was minimal traffic on the roadway. As the patrol officer chased the Camry eastbound on Shaw Avenue at Marty Avenue, Anderson made a northbound turn onto Marty Avenue against a red traffic signal.

Read more...

News - Local

Written by B|V|N Newsroom

Tuesday, 28 March 2017 11:20

CLOVIS - Fresno County Sheriff's detectives are asking for the public's help in locating a missing "at-risk" man. Dao Yang, 40, of Clovis has been missing since 9:30 am on Sunday, March 26th. He was last seen at a home on the 9300 block of N. Fowler Avenue in Clovis.

He was wearing a black jacket, blue jeans, dark colored shoes and a camouflage hat. Yang is Asian, 5'6", 160 lbs. with brown eyes and black hair. Yang has reportedly been diagnosed with diminished mental capacity and has other underlying medical conditions which require him to take medication.

Read more...
«
Start
Prev
1
2
3
4
5
6
7
8
9
10
Next
End
»
Page 8 of 277
Comment on the Message Board

Click Here to Comment
Don't just sit there, join the conversation! Just register your account to comment and let us know what you think. Have fun, but please keep it clean and stay on topic — inappropriate remarks will be removed. Commenting Rules: (1) Please increase the credibility of your post by including your full name in the body of your comment. (2) If you would not talk a certain way at a public meeting do not do it on BVN (3) Hate speech of any kind, libelous statements or threats to fellow users or others will be rejected and may be grounds for suspending or terminating a users account. (4) Any post on the message board that is SPAM or commerical use will be rejected and the users account will be suspected or terminated.

Look back at rule number two! Read the BVN Terms of Service at
http://tinyurl.com/8mwb3rz
Tell a friend about Big Valley News