Local
News -
Local
Written by B|V|N Newsroom
Wednesday, 15 March 2017 11:46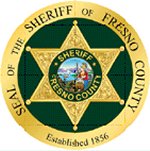 ORANGE COVE - Homicide detectives with the Fresno County Sheriff's Office are searching for the suspect(s) responsible for the deaths of 27 year old Alex Esquivel and 24 year old Javier Lizaola.
Around 8:00 pm on Friday, two juveniles were leaving a store located off Park Blvd. in Orange Cove when they heard gunshots. As they walked home, they found two men injured on the ground near a bike trail at Railroad Ave. and 11th Street.
Read more...
News - Local

Written by B|V|N Newsroom

Wednesday, 15 March 2017 11:42

COARSEGOLD - On Wednesday last week, the Madera County Sheriff's Office responded to the report of a missing teenager. Deputies searched several areas where the girl was suspected to be, but were unable to locate her.

On Thursday after some of her personal items had been located near a large pond in the Indian Lakes area. Members of the Madera County Sheriff's Dive Team responded and were able to check a portion of the pond, but had to abandon the search due to darkness. Sheriff's Deputies and Sheriff's Search and Rescue volunteers were also called out to search the surrounding area near the water.

Read more...

News - Local

Written by B|V|N Newsroom

Friday, 10 March 2017 14:42

FRESNO - On Friday, March 10, 2017, at 4:26 am, patrol officers were dispatched to Blackstone and Shields Avenues regarding a vehicle that struck a pedestrian. Upon arrival, officers located an adult male laying on the roadway in the eastbound lanes of Shields Avenue just west of Blackstone Avenue.

The male was struck by a motorist and unfortunately was pronounced deceased shortly after EMS arrived on scene. The 25 year old male driver remained at the scene after the collision and was cooperative with the investigation.

Read more...

News - Local

Written by B|V|N Newsroom

Friday, 10 March 2017 14:27

PARLIER - On the evening of March 7th, members of the Fresno County Sheriff's Office Air Support Unit were operating E.A.G.L.E. 3, our fixed-wing airplane, on a call for service.

While flying over the city of Parlier at an altitude of 5,000 feet, our crew was distracted by a bright green laser light that was repeatedly flashing throughout the cockpit. Using the plane's onboard camera system, our tactical flight officer was able locate a person outside a home who was aiming a laser pointer at the airplane.

Read more...

News - Local

Written by B|V|N Newsroom

Thursday, 09 March 2017 09:38

MADERA – Madera County District Attorney, David A. Linn, announced that yesterday, Mark Garner, of Chowchilla, was found guilty on all counts, following a four week trial in Department 21 of the Madera Superior Court, before Judge, Joseph Soldani.

Garner was found guilty of one count of rape, and one count of incest, which occurred between October 2003 and 2004. Mr. Garner was also found guilty of eight counts of aggravated sexual assault upon a child under the age of fourteen, occurring between November 1995 and November 1997.

Read more...
«
Start
Prev
1
2
3
4
5
6
7
8
9
10
Next
End
»
Page 10 of 277
Comment on the Message Board

Click Here to Comment
Don't just sit there, join the conversation! Just register your account to comment and let us know what you think. Have fun, but please keep it clean and stay on topic — inappropriate remarks will be removed. Commenting Rules: (1) Please increase the credibility of your post by including your full name in the body of your comment. (2) If you would not talk a certain way at a public meeting do not do it on BVN (3) Hate speech of any kind, libelous statements or threats to fellow users or others will be rejected and may be grounds for suspending or terminating a users account. (4) Any post on the message board that is SPAM or commerical use will be rejected and the users account will be suspected or terminated.

Look back at rule number two! Read the BVN Terms of Service at
http://tinyurl.com/8mwb3rz
Tell a friend about Big Valley News