Sports
News -
Sports
Wednesday, 15 May 2013 13:26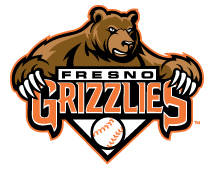 The Grizzlies will face the New Orleans Zephyrs and Oklahoma City RedHawks during eight-game homestand
FRESNO - The Fresno Grizzlies will begin an eight-game homestand on Thursday, May 16 at Chukchansi Park. The Grizzlies will play a four-game series against the New Orleans Zephyrs, Triple-A affiliate of the Miami Marlins, from May 16-May 19, and a four-game series against the Oklahoma City RedHawks, Triple-A affiliate of the Houston Astros, from May 20-May 23.
Read more...
News - Sports
Tuesday, 07 May 2013 06:54
BASS LAKE - The Third Annual Bass Lake Classic Triathlon and accompanying 5K Run for the Kids, taking place this year on June 1, continues to grow both in the number of participants and in the amount of help the events give local charities.

In the past three years since it was brought back, the Bass Lake Classic Triathlon has grown from a couple of hundred participants in 2011 to an expected sell out of 750 competitors this year. Also increasing is the number of charities the accompanying 5K will benefit.

Read more...

News - Sports
Monday, 08 April 2013 22:15

FRESNO - The Fresno Grizzlies could not hold on to a one-run lead as Jamie Hoffmann of the Las Vegas 51s drove in Josh Satin in the top of the ninth inning for the game-deciding run of a 4-3 loss by the Grizzlies to the 51s on Monday at Chukchansi Park.

Read more...

News - Sports
Monday, 01 April 2013 14:28
Network to air Grizzlies games for the third consecutive season

FRESNO – The Fresno Grizzlies and Comcast have announced Comcast Hometown Network (Channel 104) to live broadcast 10 of the Grizzlies home games during the 2013 season. The broadcast schedule kicks off with the Grizzlies' season opener on Thursday, April 4.

The partnership between the two organizations allows more fans from across Northern and Central California region to view the Triple-A affiliate of the 2010 and 2012 World Series Champion San Francisco Giants. Comcast Hometown Network (CHN) broadcasted 10 Grizzlies games in 2012 and five games in 2011.

Read more...

News - Sports

Written by Ronald D. Montez

Sunday, 17 March 2013 23:25

MADERA — After nearly a five-month layoff, the LoanMart Madera Speedway returned back to action on Saturday, March 16, 2013 with the Spears SRL Southwest Tour Series Melo's Gas & Gear 151 presented by 51 FIFTY Energy Drink featuring the Legends of the Pacific, SRL S2 Late Model Series, LunkerDaddy Limited Late Models, Toyota Sedans and the 18-Second Bracket Race.

Read more...
«
Start
Prev
1
2
3
4
5
6
7
8
9
10
Next
End
»
Page 1 of 14
Tell a friend about Big Valley News
Comment on the Message Board

Click Here to Comment
Don't just sit there, join the conversation! Just register your account to comment and let us know what you think. Have fun, but please keep it clean and stay on topic — inappropriate remarks will be removed. Commenting Rules: (1) Please increase the credibility of your post by including your full name in the body of your comment. (2) If you would not talk a certain way at a public meeting do not do it on BVN (3) Hate speech of any kind, libelous statements or threats to fellow users or others will be rejected and may be grounds for suspending or terminating a users account. (4) Any post on the message board that is SPAM or commerical use will be rejected and the users account will be suspected or terminated.

Look back at rule number two! Read the BVN Terms of Service at
http://tinyurl.com/8mwb3rz