Life
Life -
Obits
Written by B|V|N Newsroom
Monday, 20 March 2017 13:33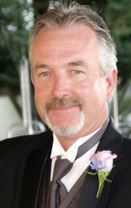 Robert Dayne "Bobby" Creamer (63) was born to Willis and Marguerite Cremean Creamer in Madera on January 26, 1954 and passed away unexpectedly on Friday, March 17, 2017. Bobby was a lifelong resident of Madera and a member of the Madera First Christian Church.


He worked for Baltimore Aircoil for 35 years until his retirement in 2011. Bobby was a proud member of the Central California Amateur Softball Assn. and the Amateur Softball Assn. He enjoyed playing Slow and Fast Pitch Softball, and was a proficient umpire, proudly dawning his cap and uniform he was expert in keeping the game in control.

Read more...
Life - Obits

Written by B|V|N Newsroom

Monday, 13 March 2017 11:31

Gilbert Valdez Jr. (81) passed away of a short illness on Tuesday, March 7, 2017. He was a lifelong resident of Madera, and attended Madera High School. Gilbert was a Foreman at Heublein/Canadaigua Wines for 36 years before retiring, and was a former Volunteer Fireman for the City of Madera, and a former member of YMI of St. Joachim's Parish.

Gilbert was a loving Husband, Father and Grandpa. Gilbert was a friend to everyone. He enjoyed visiting with everyone and had a great sense of humor. He will be missed by all.

Read more...

Life - Obits

Written by B|V|N Newsroom

Friday, 03 March 2017 11:13

Lona Prosperi (74) passed away on Thursday, March 2, 2017 at the age of 74. Lona was born on October 21, 1942 in Los Angeles, CA. She has been a resident in Madera for 70 years. Lona was active in the community; she was a member of the Madera Community Hospital League of Volunteers, the Madera Golf and Country Club and the FT Washington Golf and Country Club.

Lona enjoyed painting, fishing and entertaining at her Bass Lake home with family and friends; she was an excellent cook and hostess. Lona also loved to travel.


Read more...

Life - Obits

Written by B|V|N Newsroom

Wednesday, 01 March 2017 23:51

Ruth Pearson (87) a native of Little Rock, AR and a resident of Madera, CA for 79 years, passed away Sunday, February 26, 2017 at a Madera hospital. She was a waitress for over 50 years, her last 30 years working at Farnesi's Restaurant and Cocktail Lounge in Madera.

She was preceded in death by her son Frank Morgan and daughter Pam Secrest.

Read more...

Life - Obits

Written by B|V|N Newsroom

Friday, 17 February 2017 14:53

Carol Ann Wilkins Martinazzi (56) was born on March 6, 1960, in Madera, CA. She passed away on February 10, 2017. Carol Ann was a life-long resident of Madera, until moving to Chowchilla a few years ago.

She was a devoted stay at home mother to her two children as they grew up. Carol Ann always enjoyed time spent at the lake with her family and friends, as well as numerous family hunting trips.


Read more...
«
Start
Prev
1
2
3
4
5
6
7
8
9
10
Next
End
»
Page 1 of 15
Tell a friend about Big Valley News