Entertainment
Entertainment -
News
Written by B|V|N Newsroom
Wednesday, 22 February 2017 12:35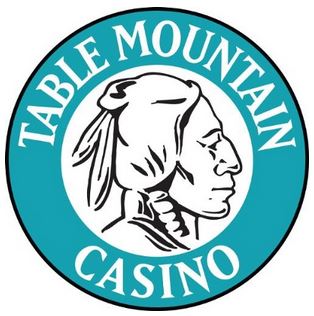 FRIANT -- Table Mountain Casino Player's Club member Raymond, of Visalia, is celebrating Table Mountain Casino's 30th Anniversary as the latest winner of Table Mountain Casino's totally random Massive Cash Jackpot. Raymond won a gigantic $94,471.05 while playing his favorite penny machine, the Choy Sun Jackpots machine!
Raymond has been a member of Table Mountain Casino's Player's Club since 2008, and loves to make the scenic drive from Visalia to Friant. This particular trip was an 'extra' trip, as Raymond had received an 'extra' Free Bonus Play offer from Table Mountain Casino. What a lucky trip this turned out to be, as Raymond walked away with an 'extra' $94,471.05!
Read more...
Entertainment - News

Written by B|V|N Newsroom

Tuesday, 24 January 2017 09:12

LOS ANGELES – Academy President Cheryl Boone Isaacs, joined by Oscar®-winning and nominated Academy members Demian Bichir, Dustin Lance Black, Glenn Close, Guillermo del Toro, Marcia Gay Harden, Terrence Howard, Jennifer Hudson, Brie Larson, Jason Reitman, Gabourey Sidibe and Ken Watanabe, announced the 89th Academy Awards® nominations today.




Academy members from each of the 17 branches vote to determine the nominees in their respective categories - actors nominate actors, film editors nominate film editors, etc. In the Animated Feature Film and Foreign Language Film categories, nominees are selected by a vote of multi-branch screening committees. All voting members are eligible to select the Best Picture nominees.

Read more...

Entertainment - News

Written by B|V|N Newsroom

Tuesday, 29 November 2016 09:55

SAN FRANCISCO - Twitter today announced it is collaborating with Disney and People to live stream exclusively a special Rogue One: A Star Wars Story event. The live stream, hosted by People, will feature the debut of never-before-seen content from Rogue One followed by a Q&A with the director and cast members from the film.

Live coverage will start on Friday, December 2nd at 10am PT, streaming from a surprise location. The live stream will be available worldwide to Twitter's logged-in and logged-out audience on Twitter and connected devices and can be found at RogueOne.twitter.com, in Twitter Moments and through @StarWars and @people.

Read more...

Entertainment - News

Written by B|V|N Newsroom

Wednesday, 16 November 2016 16:43

MEMPHIS, Tenn. – Elvis Presley's Graceland® in Memphis, Tenn., will officially begin the holiday season when Country Music Award winner singer-songwriter T.G. Sheppard "flips the switch" on the traditional lights and decorations during the annual lighting ceremony on Thursday,November 17 at 6:00 p.m. CST and lights up Elvis Presley's iconic home for the season. Santa has guaranteed there will be a 100% chance of snow during the event.

The extensive Christmas display at the king's castle includes hundreds of blue lights along the driveway, a life-size Nativity scene, Santa and his sleigh, and much more, all originally displayed at Graceland by Elvis and the Presley family. The interiors of Graceland mansion will feature the Presley family's Christmas décor starting on November 17 for seasonal holiday tours through his birthday celebration in January. Included will be his traditional red velvet drapes as well as Presley family Christmas artifacts on display around several trees throughout the home.

Read more...

Entertainment - News

Written by B|V|N Newsroom

Monday, 22 August 2016 15:09

EL SEGUNDO, Calif.-- Hot Wheels® announced the induction of lead designer, Steve Vandervate into the Diecast Hall of Fame at the ninth annual Diecast Hall of Fame ceremony in Las Vegas, NV. Vandervate is recognized as one of the "Diecast Designers" for his work in graphic design on Hot Wheels premium and Red Line Club®.

Vandervate joined the Hot Wheels design team in 2003 where he worked as a graphic project designer. In his tenure on the Hot Wheels team Vandevate has worked across the entire portfolio of diecast from Red Line Club to basic and themed assortments, and now is the lead graphic designer for premium and collector segments, while still handling several basic and themed segments.

Read more...

Entertainment - News

Written by B|V|N Newsroom

Saturday, 06 August 2016 12:50

MODESTO - "Jesus Christ Superstar", the original rock opera global phenomenon, that keeps inspiring audiences around the world is celebrating the anniversary of its release date. There will be a special one-night-only screening of the brand new digitally remastered and restored DCP print of the ground breaking Norman Jewison film in Modesto on Wednesday, August 17th at the iconic State Theatre.

The the film's stars, Ted Neeley who played Jesus of Nazareth and Barry Dennen who played Pontius Pilate, will be live in-person for a Q&A, answering questions and giving commentary. Since Universal Studios remastered the film in HD, Ted Neeley has launched a "Cinema Event" tour across the country to astounding sold-out crowds everywhere.


Read more...

Entertainment - News

Written by B|V|N Newsroom

Friday, 15 July 2016 13:26

FRESNO - The 2016 Fresno Food Expo is excited to debut 33 innovative new products, varietals and packaging concepts that were entered into the New Product Awards from 28 different Central California businesses. Now in its fourth year, the New Product Awards, presented by Baker Peterson Franklin CPA, LLP, have become a strategic opportunity for participating businesses to launch new products.

This year's products range from freeze-dried organic fruits and craft beers made with locally grown ingredients to infused olive oils, craft chocolate, gourmet nuts and nut butters, healthy snacks and everything in between, even all natural dog treats, which showcase the diversity of quality foods and beverages made in Central California.

Read more...
«
Start
Prev
1
2
3
4
5
6
7
8
9
10
Next
End
»
Page 1 of 13
Tell a friend about Big Valley News