Photo Gallery
Photo Gallery -
Community Events
Sunday, 28 April 2013 16:20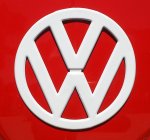 MADERA - If you were anywhere near the Madera Fair Grounds Sunday you probably have a very black and blued arm from all the "Slug Bugging" going on in the area. A few hundred vintage Volkswagen enthusiast descended on the fair grounds to celebrate everything air cooled at the 2013 Madera Spring Fling.
There was a car show with nearly every model of vintage and modern Volkswagen on display. Over on the grass venders were selling everything from cars and car parts to t-shirts and hats. There was even one booth with vintage toys and Coca-Cola items. And lets not forget the VW Hot Wheels Drag Racing for the "kids".

Read more...
Photo Gallery - Community Events
Sunday, 30 September 2012 19:53

MADERA - The 81st annual Old Timers Day Parade stepped off Saturday morning in downtown Madera. The event, sponsored by the original Madera Kiwanis Club, has taken place in Madera since 1931 (except for a few years for a World War). This years parade had 57 entries, which included bands from Madera and Chowchilla schools and of course politicians.

This year's Grand Marshal was Tom Schoettler who, along with his wife, were driven in the parade by their son Kenny. Mr. Schoettler is the owner of Schoettler Tire and has been a long time support of youth sports and Madera High School. The King and Queen for this years parade was Mr. Bill Wood and Mrs. Lorraine Ocheltree.


Read more...

Photo Gallery - High School Events
Sunday, 30 September 2012 13:31

MADERA - The Madera South Stallions celebrated their fourth annual homecoming this year and the theme was 'Stallions Reignite the Olympic Torch'. On Friday a parade started at Memorial Stadium on Coyote Lane and worked its way to the boys gym at the Madera South campus.

This years grand marshal was Bob Madson, former vice principal of the school and now part-time golfer. Madson spent the last thirty plus years in education, a family vocation, and was vice principal at both South and Madera High School.

Read more...

Photo Gallery - High School Events
Friday, 21 September 2012 00:00

MADERA - The Madera Coyotes won their homecoming game against Tulare Western Friday night 41-10. Running back Michael Say who rushed for 58-yards and scored a touchdown on a 52-yard pass from Nathaniel Nelson, was also crowned MHS 2012 Homecoming King.

His queen for the night was Samantha Tiscareno. She is a member of the tennis, track and basketball teams. She is a member of Interact, the ASB and Block M. Samantha plans to attend UC Irvine and major in psychology.

Read more...

Photo Gallery - Community Events
Sunday, 09 September 2012 20:52

MADERA - The gates have closed on the 2012 edition of the Madera District Fair and what a great time was had by all. The concert line up this year was awesome from Thursday night's "Tower of Power" to Saturday night's Rodney Atkins. Did I mention the legendary classic rock band "Styx"?

Read more...
«
Start
Prev
1
2
3
Next
End
»
Page 1 of 3
Tell a friend about Big Valley News