Big Valley News & Photo
News -
Local
Written by News Room
Tuesday, 25 November 2014 08:34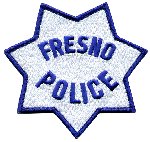 FRESNO - Patrol officers from the Fresno Police Department were dispatched to take a report of suspects posing as police officers that stopped the victim. Officers contacted the 48 year old male victim and he conveyed the following to them.
On Saturday, November 22, 2014, at 1am, the victim left Sandy's Bar, McKinley Avenue and Effie Street, and drove to a relative's residence located in the Fruit and Franklin Avenues neighborhood. The victim exited Freeway 99 and drove eastbound on Belmont Avenue. At Fruit and Franklin Avenues, the victim made an eastbound turn and when he was completing his turn he noticed a newer model grey sedan pull up next to him.
Read more...
News - Sports

Written by Jason Clay - Fresno State

Sunday, 23 November 2014 00:00

RENO, Nev. - Brian Burrell accounted for five touchdowns and the Fresno State football team took over control of the West Division of the Mountain West with a 40-20 victory over Nevada on the road Saturday night at Mackay Stadium.

The Bulldogs (5-6, 4-3 MW) can now win the West Division with a win over Hawai'i next Saturday at home or with a loss from San Diego State in their final game against San Jose State.

Read more...

News - Local

Written by News Room

Friday, 21 November 2014 10:12

MADERA – The Madera Police Department will be conducting a DUI/Drivers License Checkpoint on 11/22/14 at an undisclosed location within the city limits between the hours of 7:00 p.m. to 03:00 a.m.

The deterrent effect of DUI checkpoints is a proven resource in reducing the number of persons killed and injured in alcohol or drug involved crashes. Research shows that crashes involving an impaired driver can be reduced by up to 20 percent when well-publicized DUI checkpoints and proactive DUI patrols are conducted routinely.

Read more...

News - Sports

Written by Matt Burkholder - Fresno State

Saturday, 22 November 2014 00:00

FRESNO - The new athletic director for Fresno State is Jim Bartko, 49, who is a Central Valley native who currently serves as executive senior associate athletic director for the Ducks. He has spent 26 years in athletic administration, nearly all of them at the University of Oregon.

Born in Stockton, he attended schools there and in Pinole and graduated from Central Catholic High School in Modesto. He holds a bachelor's degree in sports administration with a minor in business administration from Washington State University in Pullman.

Read more...

News - Local

Written by News Room

Wednesday, 19 November 2014 14:39

FRESNO - An off duty officer Fresno Police Department was approached by an employee of Fresno Bully Rescue Tuesday about an e-mail the employee received regarding a man that filmed his pitbull dogs attacking a smaller, black, mixed breed dog.

As the man filmed he goaded his dogs to attack and kill the smaller dog until it was dead. In the video the man stated that the same would happen to any dog that got into his yard. The man posted the video to his Facebook page. The reporting party requested an investigation be initiated against the man for animal cruelty. When the officer got to work she wrote a police report and started an investigation.

Read more...
«
Start
Prev
1
2
3
4
5
6
7
8
9
10
Next
End
»
Page 1 of 131