Big Valley News & Photo
News -
Local
Written by B|V|N Newsroom
Thursday, 26 February 2015 07:45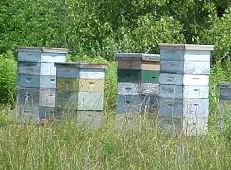 FRESNO - As spring quickly approaches, farmers are counting on bees to begin the pollination process and allow their crops to blossom. Many growers setup apiaries on their property by paying a lot of money to rent boxes of bees. However, over the years it's created an environment where thieves target and steal those precious hives.
Last week, the Fresno County Sheriff's Office Agricultural Crimes Task-Force responded to two reports of hives being stolen. In Coalinga, thieves stole 80 hives from a ranch, which totaled $32,000. In the Firebaugh area, crooks took 48 hives worth $20,000.
Read more...
News - Opinion

Written by Jack Porter Jr.

Tuesday, 24 February 2015 22:43

UPDATED 9:00am 2/25/2015



EDITORIAL - Political apathy seemed to disappear from Madera at least for one night at the Madera Unified School District's board of trustee meeting. Board president Maria Garcia and her puppet master, Bob Garibay, made their second attempt to remove Superintendent Ed Gonzales from his job in the last two months. This time, however, they met a little resistance from something called THE COMMUNITY.

The strings that Bob uses to control Maria must have been broken last night because Garibay was controlling the show, while Garcia, like a good dummy, just sat quietly in her chair. From the start Garibay wanted the community to know that all of the hubbabaloo was about a typo on the boards closed session agenda.

Read more...

News - Local

Written by B|V|N Newsroom

Sunday, 22 February 2015 16:37

CLOVIS - On November 29, 2014, a man living in the 1800 block of Cougar Lane in the city of Clovis solicited a prostitute to come to his house. She asked if she could take a shower and went to get clothes from her car. At that point, the woman and two men entered the man's house and stole a lot of property along with his car. The two men told the victim, "Don't call the cops." The victim's car was later found south of Fresno.

Clovis Police detectives developed information that linked the woman who came to the Cougar Lane home to a residence south of Fresno. They served a search warrant at the location where she was staying and found some of the home invasion victim's property, including a computer and lamps.

Read more...

News - Local

Written by Jack Porter, Jr.

Tuesday, 24 February 2015 10:45

MADERA - Well it looks like the motivations for last months attempt at firing Madera Unified School District Superintendent Ed Gonzales has finally been revealed. It seems that since December, board president Maria Velarde-Garcia and the superintendent have been engaged in a war of words not over text books and test scores but whether or not Velarde-Garcia, as the board president, was entitled to a district paid credit card.

After the January 27, 2015 MUSD board meeting, Big Valley News received a phone call from a district insider stating that a California Public Records Act request for emails and text messages between the board president and the districts executive cabinet might net some interesting conversations. Twenty-one days after that request was made, the district turned over two PDF documents filled with communications between Gonzales and Velarde-Garcia. The two documents are available at the bottom of this story.

Read more...

News - Local

Written by B|V|N Newsroom

Wednesday, 18 February 2015 08:33

MERCED - Officers with the Merced Police Department worked a minor decoy sting operation on Thursday, February 12, 2015. The purpose of the sting operation was to ensure that businesses are not selling alcohol to underaged persons. Under the direct supervision of the officers, minor decoys (juveniles under the legal age to drink/purchase alcohol) entered business that are licensed to sell alcohol and then attempted to purchase alcohol.


Read more...
«
Start
Prev
1
2
3
4
5
6
7
8
9
10
Next
End
»
Page 1 of 141