Big Valley News & Photo
News -
Local
Written by News Room
Friday, 24 October 2014 09:27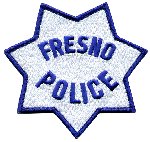 FRESNO - Southeast patrol officers from the Fresno Police Department were dispatched to Sequoia Middle School Thursday morning regarding a juvenile in the office that was in possession of marijuana-laced brownies. The dispatch message also indicated the juvenile sold brownies to another student the previous day and that student got sick.
Upon arrival at the school, officers contacted the 12 year old student in the office with school administrators. Also in the office was a clear Tupperware container which contained (5) marijuana brownies individually wrapped in plastic. According to the juvenile suspect, he took the marijuana brownies from his refrigerator at home yesterday.
Read more...
News - Local

Written by News Room

Thursday, 23 October 2014 00:00

MERCED - Early Wednesday evening officers of the Merced Police Department were dispatched to the area of the West 9th Street and N St. in the City of Merced, for a possible assault with a deadly weapon.

While the officers were responding to the area they received additional information that shots were fired in that area and that a subject was down on the ground. Officers arrived and found a 33 year old male adult that had been shot and was laying on the ground at the intersection.

Read more...

News - Local

Written by Jason Clay - Fresno State

Saturday, 18 October 2014 00:00

BOISE, Idaho- Boise State broke a tied game with 10 points in the fourth quarter to pull ahead of the Fresno State football team and defeat the Bulldogs 37-27 Friday night at Albertsons Stadium.

The Bulldogs (3-5, 2-2 Mountain West) trailed Boise State by 10 at the half, but came back to tie the game at 27 late in the third quarter on the second of two touchdown runs by Marteze Waller.

Read more...

News - Opinion

Written by Jack Porter

Monday, 20 October 2014 18:47

EDITORIAL - Where does Madera Unified Trustee Lynn Cogdill really live? He and his wife own houses in both Madera and Bakersfield. His wife hasn't lived here in Madera for years and when Mr. Cogdill had his heart attack earlier this year he was treated at a Bakersfield hospital. His cell phone number is a Bakersfield phone number. The bank for his re-election campaign is Kern Schools Federal Credit Union in Bakersfield. In the last four years he has written editorials in the Bakersfield Californian Newspaper where he is credited with being a member of the Madera Unified School District's Board of Trustees but in the same story identified as a resident of Bakersfield. So where does Lynn Cogdill call 'home?'

Read more...

News - Local

Written by News Room

Thursday, 16 October 2014 11:55

FRESNO - Three Fresno men were arrested last night on several charges after leading MAGEC detectives on a high speed pursuit through central Fresno, crashing their vehicle, and fleeing into a nearby neighborhood. Arrested were 28 year old Clifford Green Jr, 20 year old Davon Aundre Millro, and 27 year old Jerel Amicho Mancia.

The incident began last night, shortly after 7:30pm when members of the Rural MAGEC Team attempted to pull over a black Chevy Malibu in the area of Cedar & McKinley for speeding violations. The driver of the Malibu failed to pull over and a pursuit immediately ensued.

Read more...
«
Start
Prev
1
2
3
4
5
6
7
8
9
10
Next
End
»
Page 1 of 132