Big Valley News & Photo
News -
Local
Written by B|V|N Newsroom
Monday, 13 February 2017 00:00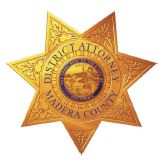 MADERA – Madera County District Attorney, David A. Linn, announced today that he had filed a criminal complaint against Erica Bautista, of Chowchilla, California. Ms. Bautista is an employee of California Department of Corrections, working at Valley State Prison in Chowchilla.
In Counts One and Two of the complaint, Ms. Bautista is charged with felony manslaughter for the death of her one year old child, David Curiel, along with felony child abuse, which she committed against David. The child abuse charge includes a special allegation that she willfully harmed and injured her child, resulting in his death.
Read more...
News - Local

Written by B|V|N Newsroom

Thursday, 09 February 2017 14:01

FRESNO - On Monday afternoon patrol officers from the Fresno Police Department were dispatched to Dakota/West area of Fresno regarding to shooting victims at the location. Upon arrival at the scene, officers located a Hispanic male adult in his 30s suffering from multiple gunshot wounds to his upper body. He was immediately rushed to CRMC for treatment. Other shooting victims were at the location but they were not struck by the gunfire.

According to witnesses the following is a how the shooting occurred. The victim was sitting in the right front passenger's seat of an associates Jeep Cherokee. The owner of the vehicle was sitting in the driver seat and there were other occupants in the rear of the vehicle. The vehicle was parked in a lot near the KFC at Dakota and West Avenues. As the victims sat in the parking lot, the suspect vehicle pulled up next to them on the driver side of their vehicle.


Read more...

News - Local

Written by B|V|N Newsroom

Thursday, 09 February 2017 12:02

MIRAMONTE - Around 1:30 pm on Tuesday, Fresno County Sheriff's Office dispatchers received a call from a woman who said her neighbor was trapped in his pickup truck, which was submerged in water. FSO Deputies, members of Cal Fire, the California Highway Patrol and American Ambulance all responded to the scene located on the 43000 block of Brookside Road in Miramonte. The deputies and firefighters, who are part of their respective department's boating units, are all swift water rescue certified.

Once on scene, rescuers found the pickup in the middle of Mill Creek, which is about 20 feet wide. The vehicle was stuck in approximately four feet of fast moving water, so FSO responders developed a plan with assisting agencies to try and get the victim safely out of his vehicle. A FSO deputy dressed in swift water rescue gear attached himself to a safety rope that was tethered to the shore and entered the water.

Read more...

News - Local

Written by B|V|N Newsroom

Thursday, 09 February 2017 12:12

FRESNO - Monday evening Southwest Patrol Sergeant Mike Gebhart of the Fresno Police Department was proactively patrolling the area of South Sarah Street & East Florence Avenue an area known and frequented by criminal street gang members, absconding parolees, narcotics dealers, narcotic users, and prostitution activity.

While in the area, Sergeant Gebhart made contact with a suspicious vehicle. The driver was identified as 24 year old Fresno resident, Villa Posse Criminal Street Gang Member Associate, Robert Lockhart. Lockhart was found to be on active California Department of Correction Parole for second degree robbery.

Read more...

News - Local

Written by B|V|N Newsroom

Monday, 06 February 2017 22:02

MADERA - Last Friday Madera Unified School District Superintendent Ed Gonzales was given the word that at the February 15th meeting the board of trustee's would vote to terminate his contract WITHOUT cause. This afternoon the superintendent met with the district staff in the board room and made the announcement that he was about to be fired.

We have no confirmed information as to why this is happening at this time. However we have heard a very credible rumor of a riff between MUSD Visual and Performing Arts Director Marcheta Williams and MUSD Assistant Superintendent Victor Villar.

Read more...
«
Start
Prev
1
2
3
4
5
6
7
8
9
10
Next
End
»
Page 10 of 248