Big Valley News & Photo
News -
Local
Thursday, 14 March 2013 10:30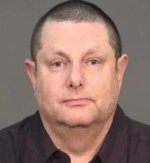 CLOVIS
- On March 7th, 2013 Central California Internet Crimes Against Children (ICAC) Task Force served a proactive search warrant in the City of Clovis at the home of a KFSN Channel 30 employee relating to the possession and distribution of child pornography.


Investigators from the Fresno County Sheriff's Office, ICE Agents from the Department of Homeland Security (DHS) and investigators from the Clovis Police Department assisted with the investigation.
Read more...
News - Local
Thursday, 14 March 2013 00:07

MADERA – Madera County District Attorney Michael R. Keitz announced today that the Board of Parole Hearings has denied James Schoenfeld parole for the next 3 years.

James Schoenfeld, together with his brother Richard Schoenfeld and Frederick Woods, kidnaped a school bus full of children and the bus driver, from Dairyland Union School in Chowchilla on July 15, 1976, and buried them alive in a rock quarry near Livermore. The trio demanded a $5 million ransom for the return of the victims, who ultimately escaped their captors.


Read more...

Life - Obits
Monday, 11 March 2013 14:21

Don Konkol (95), a native of Ashland, WI and a resident of Madera, CA for 53 years passed away Tuesday, March 5, 2013 at Cedar Creek Retirement Community. He was owner and operator of Sierra Foodland Grocery store from 1960 to 1986. He also owned and operated Madera Custom Meat Locker, Loknok Deli and Madera Party Rentals.

After retirement he and his wife, Jean managed the Reef Apartments, Town and Country Apartments and Rosewood Court. Don will always be remembered for his Konkol and Konkol Productions at every family event. Don was a member of the Exchange Club, the Ells Club, Madera Golf and Country Club and the Organizers Organ Group in Fresno.

Read more...

News - Local
Wednesday, 13 March 2013 14:04

MADERA COUNTY – Sheriff John Anderson credits a vigilant citizen whose call about suspicious activity near an orchard, resulted in the apprehension of a Kerman couple now facing narcotics and grand theft charges. Yvette Majarro (21) and Alexander Tafoya, Jr. (24) were taken into custody shortly after 7 AM.

The citizen who phoned in the tip, reported a white Dodge Chrysler parked along the roadway on Avenue 12 ½ near Road 24, and a woman tossing out items from the trunk of their car. Tafoya was lying in the backseat but quickly sat up when deputies arrived. The first thing that caught their eye was the prominent shiner on his eye. He claimed he got punched by someone who had accused his girlfriend of theft.

Read more...

News - Local
Friday, 08 March 2013 21:41

SACRAMENTO - California Governor Jerry Brown has appointed Manuel Nevarez (40) of Madera to fill the remaining term on the Madera County Board of Supervisors District 1 seat vacated by Frank Bigelow.

Nevarez has been an account executive at PMAC Lending Services Inc. since 2010 and owner of ACN Inc. since 2008. He was a senior account executive at Washington Mutual Bank from 1998 to 2008 and a senior loan officer at Santa Fe Mortgage from 1997 to 1998.


Read more...
«
Start
Prev
1
2
3
4
5
6
7
8
9
10
Next
End
»
Page 10 of 66